Hey everyone!
New textures will come soon. I'm working on a new set, that will be posted probably next week sometime. I'm incredibly sorry for the lack of updates lately. Real life has just been a pain lately and I truly haven't felt productive or creative at all. I'm so sorry... In the meantime however, you could do me a huge favour and check out this community bellow. If you love TEAM STARKID, you will adore this community. :)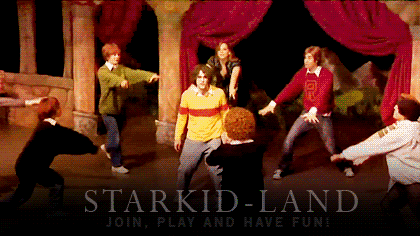 Join
starkid_land
!
If you like StarkidPotter/Team Starkid, then you'll love Starkid Land!

The team with the most points at the end of the round wins!
So what are you waiting for?
Round 1 is just starting, so apply
here
!
Thanks guys for bearing with me. I love you all! ♥